Dance Club In Hoan Kiem Lake, Hanoi center
In the weekly evenings, the area around the ancient trees of Sword Lake shore becomes bustling with classical dance under the direction of a couple of dance teaches: Huy and Hao.Dance Club In Hoan Kiem Lake. 
>>> Read more: sa pa is a frontier township and capital of Sa Pa District in Lào Cai Province in northwest Vietnam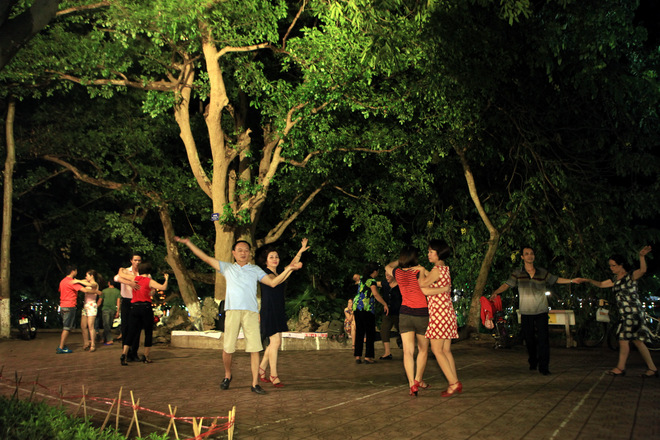 From 8:30 pm to 10:30 pm, except on Sundays and days of rain, dance lovers are looking to Sword Lake to enjoy themselves with melodies and rhythmic footsteps. When dancing, Hoan Kiem Lake becomes an oasis of peace, despite the noisy traffic as well as din.
>>> Read more: Go to danang vietnam is in close proximity to Hue- 3 hours North and Hoi An- 30 minutes South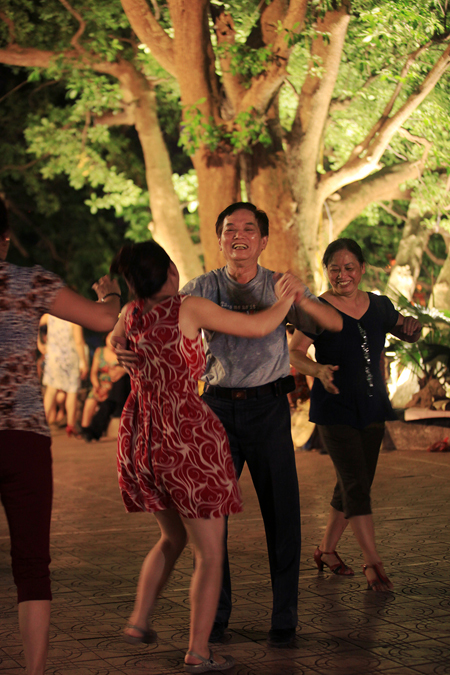 People who come here are members of the dance club that is guided by the couple Huy and Hao. Each pair practices with the waltz dance near the lake.
>>> Read more: dalat is quite different from anywhere else you'll visit in Vietnam.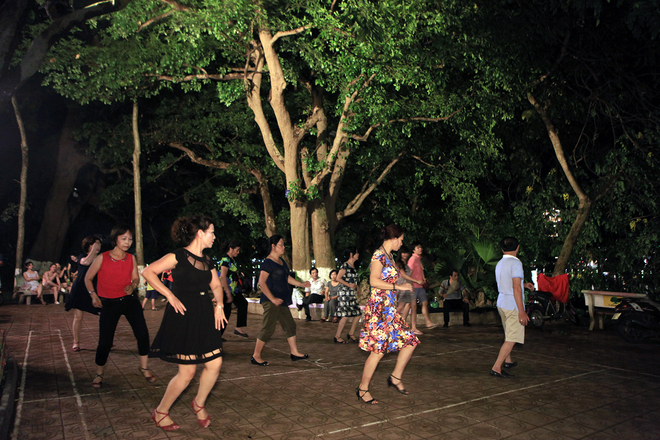 Because the dance class is next to the famous ancient tree of Sword Lake, it is named Loc Vung dance club. Dancing gives participants a refreshing moment and helps dispel the daily worries.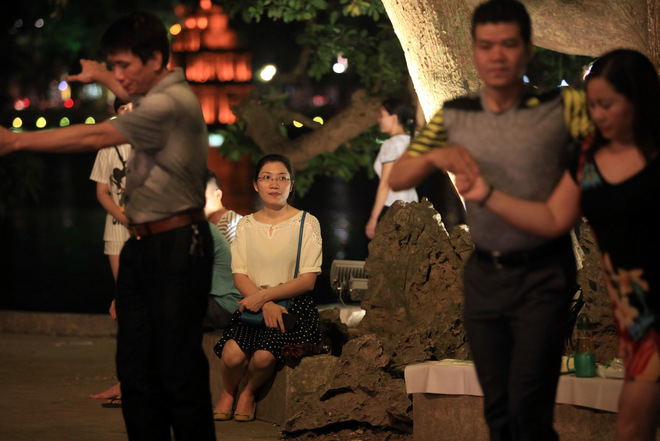 All members gather together for a hobby of dancing. A member of the club said dancing near Hoan Kiem lake is just cool and just near his home; moreover he has a chance to dance with familiar friends; hence it is more interesting than dancing at discos.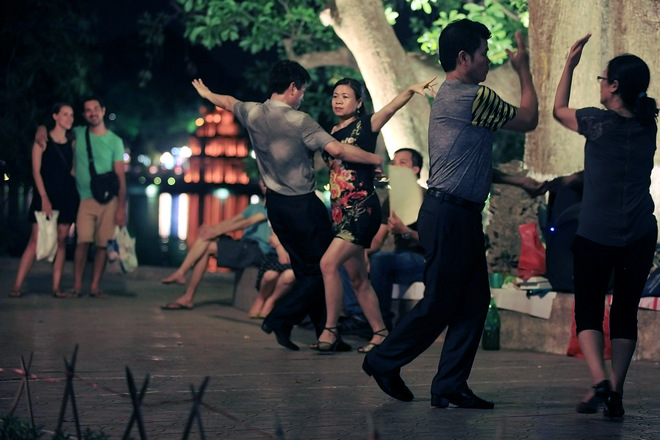 Currently the club has about 30 members and most of them are middle-aged. The youngest is 39 years old and the oldest is 72 years old. There are people from other districts, but mostly they are people of the old town and in the Hoan Kiem district.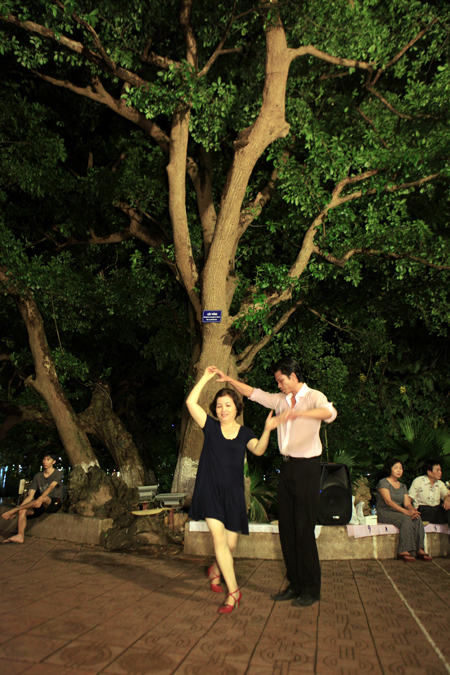 The lithe dancing footsteps of participants makes many pedestrians avidly enjoy.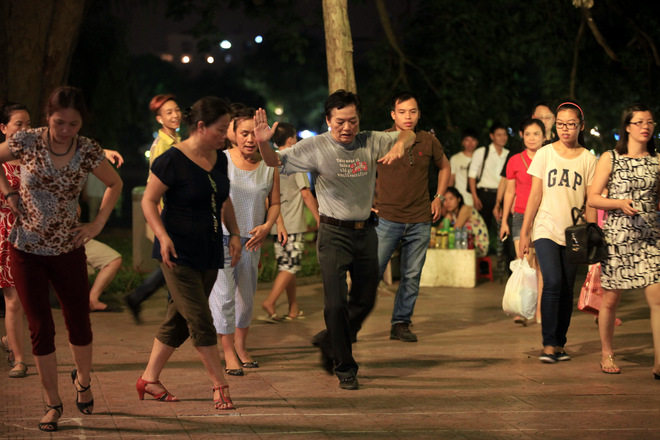 Not only dancing exchanges, members also support each other in life. This is a healthy activity and the beauty in the eyes of tourists around Hoan Kiem Lake.
Dance teacher is leading a difficult movement.
Share This Post: