The Beautiful Flower Gardens
Not only at café shops and famous Hanoi landscapes, but many in-love couples also want to take wedding photos at colorful flower gardens. This  is the  best places to visit in vietnam for take a photo
Related: dalat is the beautiful Flower city in Vietnam
1. Peach Flower Garden
Location: Located along the Red River dyke, on the territory of Nhat Tan ward, Tay Ho district. You go to Au Co street and ask locals here, they will show you dozens of peach gardens.
There are some flower gardens free of charge; however, others charge at least VND 20,000. It is reason why you should ask for permission to be photographed in peach gardens.
Blossom time: before traditional Vietnamese New Year holiday, but some peach gardens shall bloom after that time; hence you can come here on January.
Related: the scenic beauty of sa pa spectacular land is full of dreamy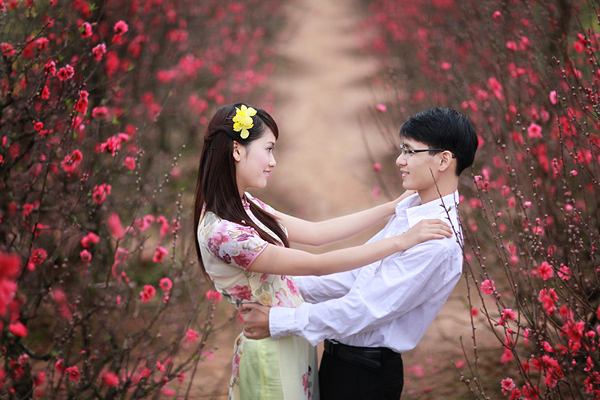 Picture gallery "Love in Office"
2. Nhat Tan Flower Garden
Address: lane 264 Au Co, Tay Ho district
The flower garden is just a small land, easy to find, but it attracts a lot of in love couples come to take wedding photos. Here have many kinds of flowers: Gomphrena globosa flower, sunflower, Cosmos Bipinnatus flower, etc.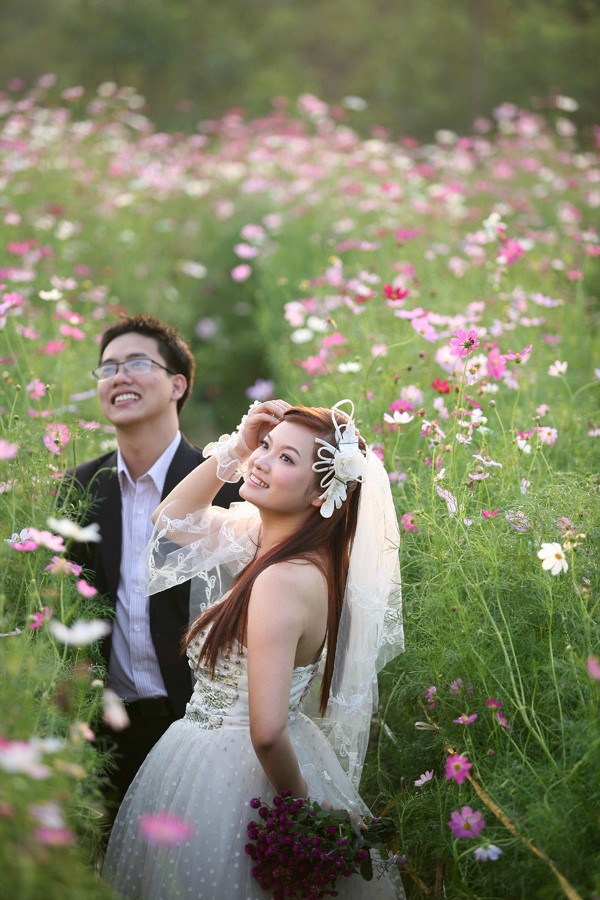 Blossom time: all year around
Fee for each garden: VND 20,000/person; for wedding photos, it may reach VND 200,000-300,000/ couple.
3. Bauhinia Flower Streets
Formerly, bauhinia flowers appear much in Bac Son street that is opposite to Ho Chi Minh mausoleum or you can find beautiful bauhinia rows in Thanh Nien street, near Ly Tu Trong flower garden.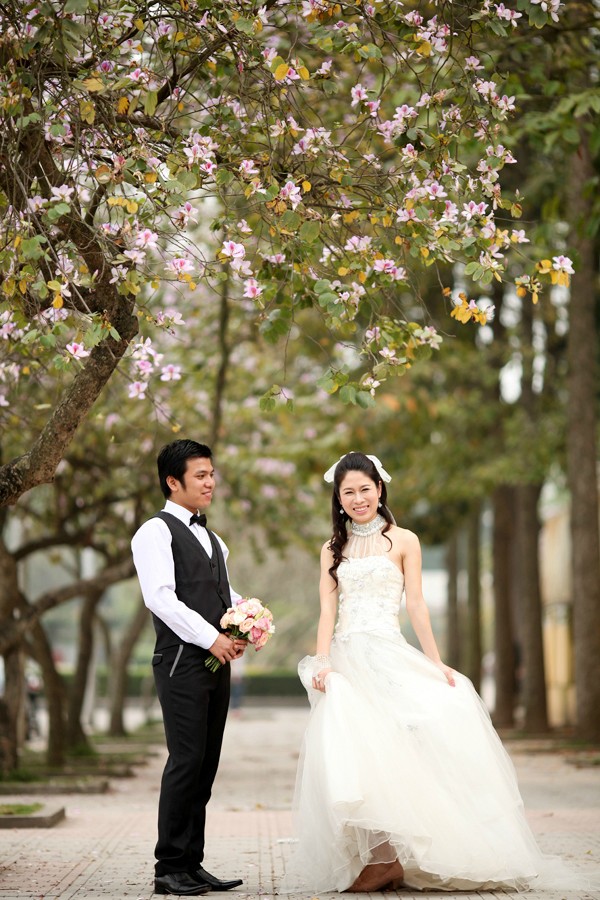 Blossom time: about from January to March
4. Canola Flower
Location: under the foot of Thanh Tri bridge, along Duong river's dyke
Blossom time: in the late of November to next January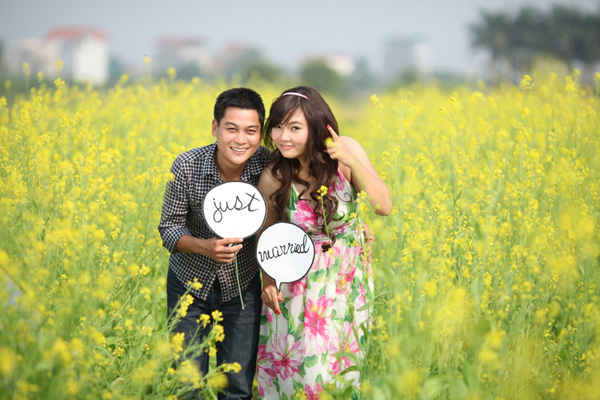 Share This Post: